"RICH AS HELL" ™
Learn about personal finances, and how to build wealth.
This is the Awesome story behind Money, Finance and Chasing Security
"RICH AS HELL" ™  
​​"RICH AS HELL"™ is designed to help you get at the big picture and tells the complete story behind money, finance, and chasing financial Security. We want to help parents, and all educators discuss Financial Literacy with their students and family.
No one is above the law until they pay the appropriate campaign contributions or go to work for the justice system.
CLICK THE BUNNY TO START!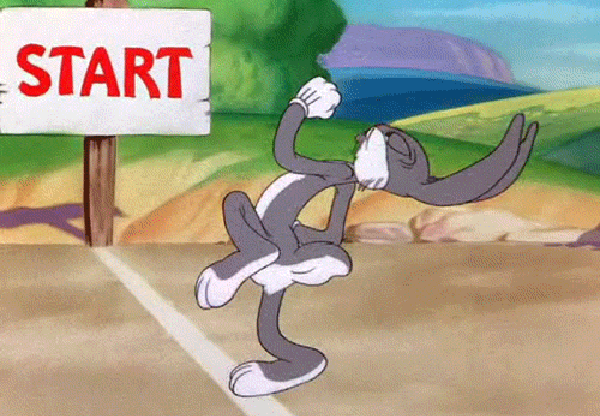 Since the collapse of the USSR, the rise of China, the Real Estate 2008 Crash, Inflation Covid Money Printing from 2020 it has become glaringly obvious that capitalism does not require democracy. Or even benefit from it. Capitalism as a system may well work best in the absence of democracy.

FIND OUT
How the 1% of great American and European fortunes were actually built on the ugly immoral "China" (opium) drug and slave trades, not by the "industrious, moral" behavior propagated by myth makers.
There is no evidence that a K12 financial literacy education leads to household well-being or improved behavior from citizens, government or banks.
This curriculum expands your experience of financial literacy by providing exclusive information and links to first historic person resources, videos, pictures, and original research. We have created content with 6 archetypes of learners in mind: K12 elementary, teens, parents, teachers, academics, and "conspiracy theory" enthusiasts, journalists, and government.
While we may have some negative comments about the .01%, our learners / subscribers are empowered and positioned to be among the 1% best informed people on earth! This content has a strong first-person voice, ideally suited to inviting conversation in  Social Studies, Civics, Math, English, Programming, Vocational Training, and Educational Technology, Video Arts and K-20 classrooms across the nation.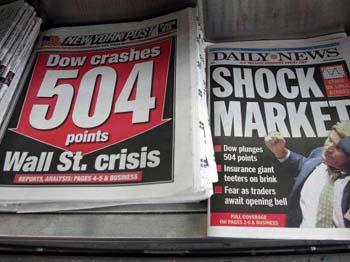 9/15/2008 Amid worries that the bankruptcy of Lehman Brothers and the sale of Merrill Lynch over the weekend might not be enough to stop the downward spiral, stocks fell sharply in the last half hour of trading.
By the end of the day, the Dow Jones industrial average had dropped 504.48 points, or 4.4 percent, as a record volume of more than 8 billion shares traded hands on the New York Stock Exchange.
It was the biggest decline since Sept. 17, 2001 — the day the index reopened after the 9/11 terrorist attacks — when it fell 7 percent or 684.81 points.

RULE OF LAW
Banksters do not want the government involved in their business until they want their bailout.
10/11/2021 The U.S. Banking System Is More Dangerous Today than in 1929, Thanks to the Fed's Reg U and Swaps – Two Well-Kept Secrets from the Senate Banking Committee
"RICH AS HELL" ™  published a response to the new wave of financial literacy programs that are being created in this country. The wave of current "financial literacy" programs provide misleading information because they are being created by the banks and by the Federal Reserve, the very institutions that are for the 1%. 
 
The banks have sponsored and inserted their own financial literacy curricula into the K-12 School Districts across America to teach children and teachers how to play by the rules of the game.
This research provides facts that show how this game is 'rigged', how the 1% make the rules for this rigged game, and how the 1% have been making these rules all along.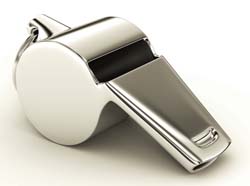 "How much of that shitty deal did you sell to your clients?" said at the Goldman Sachs Hearing
SAME AS IT EVER WAS
From 2008 -  2021 Nothing Changed
2015 In February, federal prosecutors began a 90-day examination to determine whether to bring cases against individuals for their role in the 2008 financial crisis.  
The deadline for that inquiry passed last month, with the Justice Department failing to hold any individuals accountable for their crimes. Instead, the DOJ announced that it would allow five megabanks to plead guilty to felony fraud charges related to rigging of the foreign currency exchange market — but would not prosecute a single individual for wrongdoing. Once the government makes the decision to prosecute, it's often to the fullest extent of the law unless, of course, you head up a megabank.  Since the financial crisis, which began with fraudulent loans being made to unsuspecting homeowners and continued with the sale of fraudulent mortgage-backed securities to unsuspecting investors, not one individual has been held criminally responsible. Yet, we continually hear about "record-breaking settlements" with the banks over their criminal behavior, behavior that apparently is being committed by everyone and no one. ~ Maxine Waters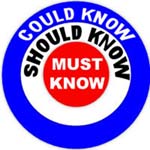 THE 1%
THE  62 PEOPLE  whose names are listed !! 
have the same amount of wealth as half the world's population & their net worth has jumped 44% in 5 yrs: an Oxfam report shows wealth is becoming further concentrated, with the number of people owning the same amount as the bottom half of humanity falling from 388 to 62 in five years. The richest 62 people jump by 44 per cent in five years to $1.76 trillion. In that time, the wealth of the poorest 3.6 billion people plunged by 41 per cent. Oxfam said the growing problem of tax avoidance and use of tax havens was a prime example of how the economic system was "rigged" in the rich's favour and must be stopped.
The web  can deliver all the 100's of pages with links that can be updated and current, allowing you to to fact check these stories for yourself. A website is alive and can be updated on a daily basis when something new happens or a mistake has been found. You'll find all the videos with the actual people telling their story to you first hand, and the pictures of people and places immediately shown so you can see who and what is being discussed for yourself!! The web lets you sink your teeth into every little bite/byte that you need to know at your own pace - slowly, giving you time to wrap your head around the information.
Contrary to the official K12 ​​Financial Literacy Curriculum View:
The typical academic process is to present a thesis and to "put forward a theory": which is consistent, plausible, and  compelling. This allows the reader to generally come to their own conclusions about whether or not to believe what they read. It could have said "here's a theory", and then let you decide.
HOWEVER ....... PROOF OF STRATEGY SHOWS
PROOF OF COLLUSION AND "STATECRAFT
We prove this isn't a conspiracy theory, we can show the proof of collusion and "statecraft" which proves something is true whether you choose to "believe in" it or not.
The curated content was created during the time of recession to help American Citizens, Journalists, Academics and  K12 Teachers discuss the impact of Financial Literacy on the American republic. This  information can and should be integrated into K-12 Social Studies, Math, English, and Geography, not just eCONomics -- but it isn't. The Online Curriculum expands your experience of financial literacy by providing exclusive information and links to first historic person resources, videos, and pictures. 
Above all, the goal of the "Financial Literacy" is to encourage thoughtful dialog among the republic on the critical issues America faces during a recession.
REMEMBER:
​ DATA IS NOT INFORMATION
Albert Einstein said: " Information is not knowledge" and " If you can't explain it simply, you don't understand it well enough." 
This is your chance to feel great when you actually learn and can explain and give the answer to your friends . . .
Should you go to college or or grad school or not?

What are the other great choices you can make with your money and time besides going back to school like VOCATIONAL TRAINING

How the wealthiest 1% American, European and Chinese families originally made their fortunes in the first place.

How the top 1% controls a widely disproportionate share of the income and wealth in the United States.

How they get away with not paying any Federal Income Taxes at all!

How Corporations have the same rights as people even though corporations don't die or go to jail.

How Banks got started.

How Insiders got the Federal Reserve started.

How the Satochi Nakamoto Bitcoin White Paper started in 2009 and much more . . .
BEFORE YOU SPEND MONEY ON COLLEGE READ THIS FIRST!
We have tried to link to all the information but over time links break and we can't keep track of this that's the problem of the net. We apologize up front if a link doesn't work but that doens't mean the information wasn't there at the time.

We do try to keep up, in real time but it's a never ending burden.
COLLEGE LOANS


You think a High School class in Personal finance is how to write checks, prepare a budget and learning a sanitized history of the Federal Reserve? But it's not.
​

 K-16 College Loans - Will you have a Job after Graduation? Is Higher Ed the next Bubble?
Good credit allows for home ownership to creating a secure future - graduate with $50 to $100,000.00 debt and then get another loan to buy a house? Think again

Do you have a plan to pay back your debt when you graduate from Yale or any other school?
 

2015 Yale Has Almost $1 Billion in Cash Waiting to Be Invested

Census data reveals that 6 million Americans ages 25-34 lived with their parents in 2011, a sharp increase from just a few years ago. The National Association of Realtors estimates that people aged 25-34 made up 27% of all home buyers in 2011, the lowest share in the past decade.
April is Financial Literacy Month
Irony: Millions of Americans need a Master's degree in finance to understand the words in our Byzantine tax code and write a check to the IRS.
Avoiding Taxes is legal, but evading Taxes is illegal and the wealthy do it all the time with the help from their lawyers and accountants. You on the other hand can't afford to do all that.
The Federal Reserve Banks', official K-12 Financial Literacy Curriculum is missing a great deal of this important 'context' which would help you understand the truth about how the power and politics of money works in this country. And the reason is simple: it's because the Federal Reserve is part of this power and political system, so it certainly doesn't want you to know all the facts. You think it's about "Financial Literacy" but if you're in the money business, you know it's about the people!
Q: WHO HAS HOW MUCH OF AMERICA'S WEALTH?
We have created content with 4 archetypes of learners in mind: our precocious teens, parents, K-12 Teachers,  Academics,  and "conspiracy" theory enthusiasts.
The Official U.S. Federal Reserve Financial Literacy Curriculum Meets the K12  Core Curriculum Standards . . . Research shows "Statecraft" = proof of strategy!
BUT WHAT DOES THE OFFICIAL FEDERAL RESERVE CURRICULUM FAIL TO INCLUDE?
1) Did you know that the 1% wealthiest families in the U.S. got their start as Slaving Opium Drug Smuggling Pirates? That is a fact.
RICH AS HELL  Material  provides: 
 First person accounts
 Pictures, News Reporting Videos 
 Free books, PDFs
 University libraries 
 Newspaper reports
 Research and analysis
​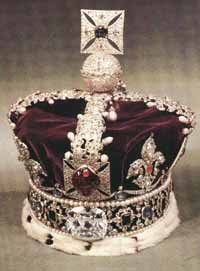 THE 1% FIRST AMERICAN FAMILY WEALTH
Pirates, Opium Drug Smugglers
China, England, America, Opium Wars
Slavers, Rum, Sugar, Trade Routes, Tax Shelters
Origins of Private Banks, Kingdoms, Charters, Societies, 
Networks
K12 Feeder Schools to the Academy & Fraternities like Skull and Bones
​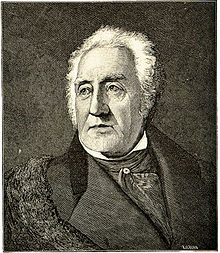 EARLY ENGLISH AND AMERICAN PIRATE DRUG SMUGGLER NETWORKS
MEET THE FIRST FAMILY PIRATE OPIUM DRUG SMUGGLERS ALSO KNOWN AS THE BOSTON BRAHMINS.
The Families that came from Great Britain were known as the the Boston Brahmins, the first "Americans" back when America didn't exist. Colonel Thomas Handasyd Perkins, Samuel Russell - Franklin Delano Roosevelt's Grandfather Warren Delano, John Cleve Green, Abiel Low, Forbes, Taft and Sturgis families.
​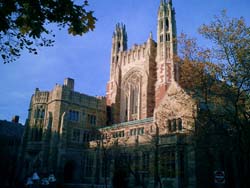 NETWORKS LIKE
ACADEMIA - YALE, PRINCETON, AND COLUMBIA UNIVERSITY 
​What did the opium drug smugglers do with their bloody profit? The Power Elite founded Yale, Columbia, and Princeton Universities. These same pirates built the institutions that would help hide the truth from the public and who would write about them as "philanthropic" men, but they were not "great" men. Textbooks hide the horrible truth  Meet the Forbes Family - Yes! that family.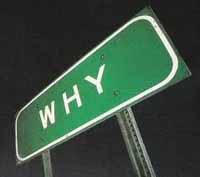 WHY DIDN'T WE ALL LEARN THIS BEFORE?
Because the official K12 Financial Literacy Curriculum is written by the 1%. Textbooks hide the horrible truth about how these "First Families" made their money. What did they do with their bloody profit? Start Yale, Columbia, and Princeton University.
LEARN ABOUT MONEY, BANKS, AND LOANS
An Educated Citizen Must Know
There were no banking crises in the U.S. after the New Deal reforms of the 1930s until the early 1980s.
 
FYI Proof - Canada has this regulation and has never had a Bank Bust in their entire history!
PIRATES AND PROFITEERS APPOINTED BY POLITICIANS TO PRIVATIZE K12 EDUCATION
K12 Reform Deform and College Debt !
BUSINESS PARTNERS APPOINTED TO CONTROL K12 POLICY, PRIVATIZATION vs THE COMMONS AND THE COMMONWEALTH.
What Are Your Human Rights? You must be able to learn about something in context in order to see the big picture; otherwise it is only a bunch of fragmented pieces of data - which isn't information and only good for keeping knowledge secret.
WE ASK YOU
Q: WHAT IS THE PURPOSE OF YOUR EDUCATION?
Q: WHAT IS THE PURPOSE OF THE FEDERAL DEPARTMENT OF EDUCATION?
We were taught that the purpose of Public Education was to promote a better life for our children. It would be the great equalizer. 
Our public school education was supposed to make it possible for the poor and minority kids with smarts to become better off than their parents. Doesn't that define the American Dream? That's why immigrants came here. Instead we now see towns right next to each other that show extreme social inequality. Rich people living together can afford to pay for better schools while their poor neighbors are stuck with whatever they get. This is the defining pattern of contemporary suburban life.
Q. What is Your Personal Reason to become Financially Literate?
A. To have a Better Life!
Yes - you do deserve that. We all Do.
What caused the subprime mortgage crisis? Not our math skills!
October 16, 2009 EVEN Harvard University, the world's richest school, paid almost $500 million to investment banks to escape interest-rate swaps that backfired, according to the school's annual report. Harvard paid $497.6 million during the fiscal year ended June 30 to get out of $1.1 billion of interest-rate swaps intended to hedge variable-rate debt for capital projects, the report said. The university in Cambridge, Massachusetts, said it also agreed to pay $425 million over 30 to 40 years to offset an additional $764 million in swaps.
AND WE ALL KNOW THAT HARVARD CAN DO THE MATH!

Never mind the banksters handing out the loans or the ratings agencies rating derivatives with an A++ whose own math skills were so subpar they apparently couldn't figure out that a pile of subprime liar loans do not a Triple A Rating make.

Never mind the mortgage brokers for firms like Countrywide Financial, who encouraged wannabe homeowners to exaggerate their earnings. Never mind the legions of people in the financial media who urged everyone to buy a home just as soon as they could, even if they were in mounds of debt and couldn't come up with even a minuscule down payment. 

Valerie Strauss showed the international comparisons of high school students' math skills put the United States in last place in 1965 and in the 1980s. Here's the paradox. During that time, as our math skills declined, we did not have a mortgage crisis so severe that it almost imploded the world economy. So the odds are pretty decent that a paucity of math skills did not cause the current crisis. Otherwise, it would have occurred much, much sooner.

When you have the responsible citizens who were there at the time auditing bank deregulation and telling congress what was going wrong! you can bet you don't want banks and politicians responsible for financial literacy curriculum in school.

 
 BANKERS WANT EVERY ONE OF YOU BANKED!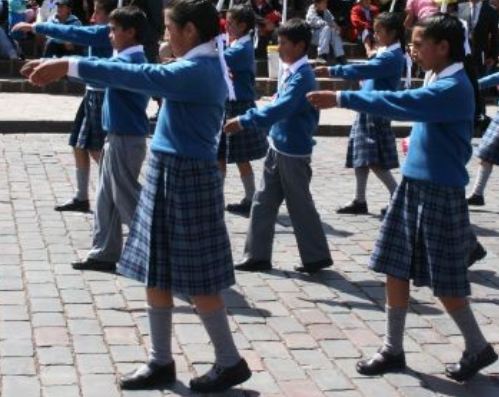 What financial information means?
Do you think there is anything special about Twitter coming to market using a "secret IPO" process or do you understand that LinkedIn's stock trades at 674 times trailing 12- month earnings?
Do you even know what that is?
Data does not equal information and just because you may "know" that doesn't translate into knowledge.
The Banking / Financial  industry communicates in code and we don't know what they are talking about or if it's safe to put any of our money in it.
This is why they educated only men in 1780
"I must study politics and war that my sons may have liberty to study mathematics and philosophy. My sons ought to study mathematics and philosophy, geography, natural history and naval architecture, navigation, commerce, and agriculture, in order to give their children a right to study painting, poetry, music, architecture....."
-- This was written in a letter to Abigail Adams from John Adams on May 12, 1780.​
WALL STREET WANTS "FINANCIALIZATION"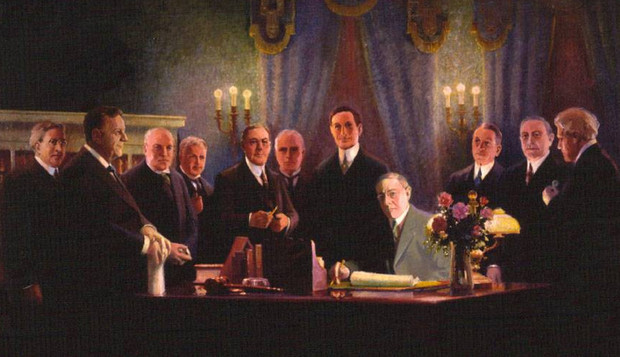 The Definition of Financialization is - The tail wags the dog!
One defines it as "a pattern of accumulation in which profit making occurs increasingly through financial channels rather than through trade and commodity production."
Great Krippner of the University of California, Los Angeles
The other defines it as "a process whereby financial services, broadly construed, take over the dominant economic, cultural and political role in a national economy." (Kevin Phillips in his 2006 book, "American Theocracy.")
Rather than Wall Street serving the real economy, Wall Street has enslaved it.
What is financialization and what's the harm in it?
 
[... If financialization is left unchecked, America will lose its competitiveness ... ] and will slowly transform into a society that may more resemble a caste.
Robber barons at least built great infrastructure for America, such as railroads, while Wall Street titans are practicing financial warfare through financialization which ultimately leads to world domination. In the end, these "hedge funds" which are the multinationals will break the economies of every nation and leave nothing of value for people around the world who have everything to lose. The harm of financialization is that Crisis is a natural state of affairs for financialization since the problem is never solved."
WE MUST
REFORM BANKS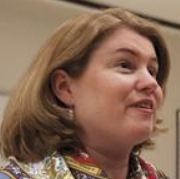 2013 Michelle Greene the deputy assistant secretary for financial education and financial access at the U.S. Treasury Department still hasn't done the one thing that will fix the problem and that is reform Banks. 
From Bankrupt Banker  Mr Wheatley published his report into Libor interest rates which called for sweeping changes to the way they are calculated in the wake of attempts by traders at Barclays and other banks to fix them. He said the roots of this and a string of other financial scandals came from "a deep, dark period" between 2005 and 2008. "That was a horror period in terms of what we are discovering today in terms of the way people were abused in their financial services. A lot of the things we are dealing with today: Libor, payment protection insurance, interest rates swaps all of them go back to that period."
U.S. WALL STREET BANKSTERS
Elizabeth Warren asks - When have you brought them to trial?
Learn how Investment Banks deliberately create market volatility to pad their wallets.
"Special Interests" bought off the SEC their Vote Lifted the Ban on Hedge Fund Advertising!
Learn How Lobbyists Buy Politicians
The Senate, is the final arbiter of the distribution of the enormous prosperity annually created by the American people.
Senators are promised their tax break proposals will be kept secret for 50 years.
YOUR TAX DOLLAR
AT WORK

Help Yourself
The Working Committee for the President's Advisory Council​
Free downloads courtesy of your tax dollar
2013 Consumer Financial Literacy Survey, which tracks Americans' attitudes and behaviors related to personal finance.
Insufficient savings tops the list of financial worries, with 43 percent most worried that they don't have enough stashed for emergencies, and almost that many (38 percent) worried they'll retire with inadequate savings. In fact, a whopping 31 percent say they currently save nothing for retirement.
Other top financial worries include fear of losing their job (18 percent), and not being able to afford to buy health insurance (19 percent), pay credit card debt (13 percent) or repay student debt (8 percent).
When asked where they learned the most about personal finance, the largest number (33 percent) said from their parents or at home; yet nearly four in five adults (78 percent) agree that they could benefit from advice and answers to everyday financial questions from a professional.
KNOW THREE THINGS
How to Budget
How to Save
Why you need to invest for your future by NOT giving your money to Wall Street. 
​EVERYONE'S retirement/life savings are tied up in the giant Wall Street casino​.
Most of us learn what we know about money from our parents. Previous generations could rely on company-sponsored pensions. Today, retirement plans are much more complex. More importantly, today's retirement plans are often self-funded.
The financially illiterate are less likely to have a retirement plan, an emergency fund or even a check account. The financially illiterate are more likely to use pay day loans, pay only the minimum balance on credit card debt and take on high-cost mortgages.
Risky loans
Insurance, credit and setting goals:
risks of leasing a car, missing credit card payments, credit repair, how to check a credit score, how to write to a creditor and borrowing from private lenders to fund college. Insurance you can probably do without.
Behavioral Finance -  How to Appeal to students' self-interest
Playing Games that teach the above

Lottery Game: Brookings Institute found that 21% of Americans and 38% of those with incomes under $25,000 thought that winning the lottery was the most practical strategy for gathering money for retirement. About two million people play the lottery each week. Only about 15-1600 win a million dollars each year. So each year, roughly 104 million people buy tickets and roughly 1500 become millionaires. Those are not good odds. This is not a practical strategy for retirement.
CONSUMERISM 
MARKETING: 

FINANCIAL LITERACY #101
There are  Sellers and Consumers
There is no popular democracy now, just the "special interests" who have bought the politicians to write the bills for them.
Media Literacy
Financial Literacy

And Education Programs
Financial Literacy education programs are not making Americans any more financially literate but are leading the lambs to slaughter. "They" want Americans to understand the financial products Wall Street sells and the K-12 Financial curriculum is meant to tell kids to trust and have confidence in Wall Street's system.
Consumerism 101: Personal bankers are salespeople.
"Pound Foolish," personal finance luminaries in the financial services industry are taken down a few notches.
Banks and Wall Street want you, the public, to hold them in awe in the same way as the industry insiders who created this official K-12 Financial Curriculum.
Stephen Colbert captured this exact pathology with unstoppable precision in his 2006 White House Correspondents speech, when he mocked American journalism to the faces of those who practice it:  But, listen, let's review the rules. Here's how it works.The President makes decisions. He's the decider.
TOLD TO
DROP THE STORY
Capital and LBC owner Global Radio advised stations to drop HSBC story UK's largest commercial radio group cited 'editorial reasons' for pausing coverage of how bank's Swiss banking arm dealt with wealthy customers' assets
The UK's largest commercial radio group, Global Radio, advised its stations, which include Classic FM, Capital and LBC, to drop the HSBC tax story on the morning the story broke for "editorial reasons".  Global, which broadcasts to about 23 million listeners a week, advised its stations not to run reports about the banking giant after it was revealed that the bank's Swiss subsidiary helped wealthy customers store assets offshore in an unaccountable way.  The company's stations, which also include the Heart, Smooth, Xfm and Gold networks, were told by its management to drop the HSBC story from about 8.45am on 9 February, the day the story broke. 

Banks Fined More Than $5B, to Plead Guilty to Market Rigging A group of global banks will pay more than $5 billion in penalties and plead guilty to rigging the world's currency market, the first time in more than two decades that major players in BANKING. @SDPOA @JPMorganChase @Citi @Barclays @RBSGroup plead guilty TO market rigging; fined $2.5 #Billion #Corruption